Kids Academy of Texas offers the very best in care and education for your child.  We are open 6:30 a.m. to 6:30 p.m., and we offer tours throughout the day.  We invite you to call and schedule a tour with us or stop by and tour our center today!
Learn More...
Give Your Child a Bright Start!
Kids Academy of Texas is a full-service private preschool / after-school, offering a unique early childhood education program located in Aledo, Texas. 
Our mission at Kids Academy of Texas is to "cultivate a community that reflects an atmosphere of learning through our thoughts, words, and actions.  With the guidance of exceptional leaders, children work to construct a foundation for life-long learning and strong moral character."
We are proud to offer exceptional educational child care programs for children 6 weeks to 12 years of age.
Our approach to educating the whole child offers a well-balanced experience. At Kids Academy of Texas, we want you to be confident you are providing your child with an enriching program and quality child care where your child can be safe, happy, and secure. Our staff at Kids Academy of Texas is highly qualified and has many years of experience. We are excited to be your partner in enriching your child's life.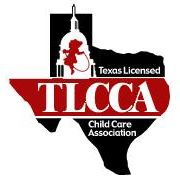 Proud Member:
Texas Licensed Child Care Association